KIDS prepaid gift cards by The Card Network can't be used online, however, they can be used at any of our Skechers stores Australia wide.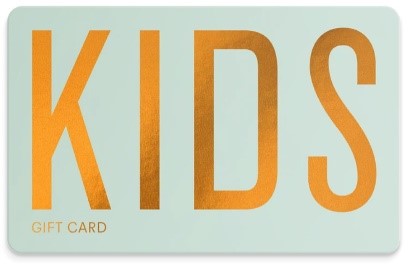 Using your KIDS gift card in store
Simply present the card at one of our stores and swipe at the EFTPOS terminal. Select "Savings" and enter the PIN on the back of the card and you're good to go!
Where can I buy a KIDS gift card?
You can purchase a gift card online through The Card Network or at any participating Coles, Woolworths, Big W or Target store.
How do I track the balance?
You can check your gift card balance and expiry here.
Important to note:
KIDS gift cards can't be used online, only in-store.
KIDS gift cards are not redeemable for cash.
For full terms and conditions or FAQs, please find them on their website here.
If you experience any issues using your KIDS Gift Card in-store, please contact The Card Network directly on 1300 375 346 during business hours or send an email to info@thecardnetwork.com.au.